Bài mẫu Describe a book you have read recently ở phần thi IELTS Speaking Part 2 được TuhocIELTS biên soạn, các bạn tham khảo nhé.
Truyện Mắt biếc – Nguyễn Nhật Ánh
Bài mẫu Describe a book you have read recently
Sample
I am going to talk about a book that l've read recently. It is a Vietnamese coming-of-age novel called "Mắt Biếc", which can be literally translated into Vietnamese as "Blue Eyes". The novel revolves around an unrequited love story between Ngạn, a country boy, and Hà Lan, his neighbor, childhood friend and lifelong crush.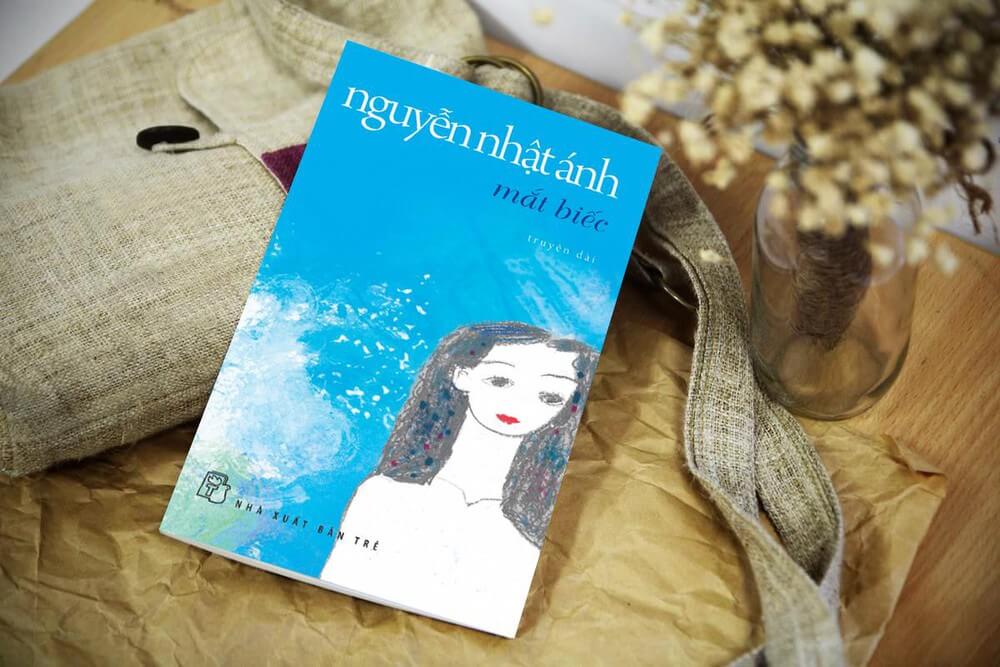 Ngạn and Hà Lan grow up together in a remote village in the Central region of Vietnam. Ngạn develops a strong love, which later becomes obsession, towards Hà Lan, the girl whose eyes he adores since the very first time they meet. Although they spend their childhood and adolescence together, they later lead a very different life during their adulthood. While Ngạn still cherishes the slow-paced life of his village, Hà Lan fails to resist the allure and glamour of the city life.
She ends up falling in love with a playboy named Dũng, has a baby with him and leaves the child under the protection of her grandmom and, guess what, his lifelong crush Ngạn. Ngạn raises her daughter like his own child just to realise at the end of the story that he is just trying to create another version of his beloved Hà Lan.
I really love this novel since I can see parts of younger self in it The author's depiction of the 1990's Vietnamese life is just brilliant. The movie adapted from the book is going to be released this December.
Vocabulary highlights
Trên đây là bài mẫu cho chủ đề Describe a book you have read recently. TuhocIELTS hy vọng rằng nó sẽ giúp ích được cho bạn trong bài thi của bạn. Bạn cũng nên dành nhiều thời gian để luyện tập học IELTS nhiều hơn để đạt được số điểm mong muốn.
Hãy bắt đầu bài nói của mình ngày bây giờ nhé.
Speaking IELTS part 2 & 3
Describe a book you read recently
Actually I could describe myself as a bookworm and I spend most of my free time reading books about linguistics, which is my major. To make a description about an interesting book that I read recently, it definitely is The official guide to IELTS published by Cambridge publisher.
I decided to take the IELTS test for my studying purpose and struggled with finding a real page turner that can help IELTS learners gain a deep understanding about this exam as well as have a good source to practice with actual tests. As the recommendation of my close friend who is a high IELTS scorer, I bought this book at a bookstore near my university.
The target readers of this book are learners at intermediate level. It includes two main parts, with the first part including all basic information, sharing, tips and short exercices to combat different question types in all four skills. I was quite impressed by some videos illustrating the IELTS Speaking procedure this book has. The second part is a combination of eight full tests for students to practice before sitting a real exam.
I read it from cover to cover and realized it one of the most reliable and useful books I have ever read in my life. I couldn't put it down since I could not only increase my confidence but also widen my knowledge. I see my time management skills improve much and hope that I can pass this exam with flying colors.
All in all, if someone asks me a book to prepare for this test, I think The official guide to IELTS will be my first choice.VIE
Bài mẫu Speaking BAND 8 và TỪ VỰNG GHI ĐIỂM theo chủ đề
Describe a book that you would like to read again
You should say:
And explain why you would like to read it again.
Band 8 Sample
Okay so I would like to tell you about the book called Harry Potter, which is a fantasy novel, written by the British author J. K. Rowling. It's one that I can reread time and time again.
The book describes the life of a young wizard named Harry Potter and his two best friends, Ron and Hermione. Harry has to struggle to kill the Dark wizard Lord Voldemort, whose aim is to become immortal and destroy all those who stand in his way of ruling the world.
The reason why this book comes to mind is that it is a reminder of my childhood. It was a gift for my birthday from my parents to reward my high score in an exam at school. Up until now, I can still remember clearly how fascinated I was when I received it.
Thanks to this book, I realized that determination and effort play essential roles in achieving my goals. Since then, I have always worked hard to overcome all obstacles and challenges in my life.
Harry Potter will always be on my to-read list for a number of reasons. Firstly, I have always been a great admirer of science fiction books so I love the way that the author describes the whole magical world with the magic school, Hogwarts, and the flying brooms. Secondly, reading this book not only helps me to relax after a long day of work or study but also cheers me up whenever I am feeling blue.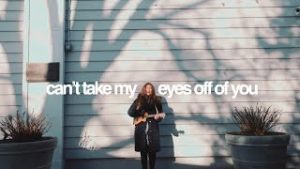 Vocabulary highlights:
fantasy novel – a book that involves magic or imaginary worlds
author – someone who writes a book, story or article
time and time again – on many occasions, many times
immortal – to never die
comes to mind – an idea or thought that appears in your mind
fascinated – to be very interested
determination and effort – to focus your attention and use a lot of energy to do something
play essential roles – are important parts of something
overcome all obstacles – to get through any problems
to-read list – a list of books that you want to read
admirer – to like something
cheers me up – makes me feel better or happier
feeling blue – feeling down or sad